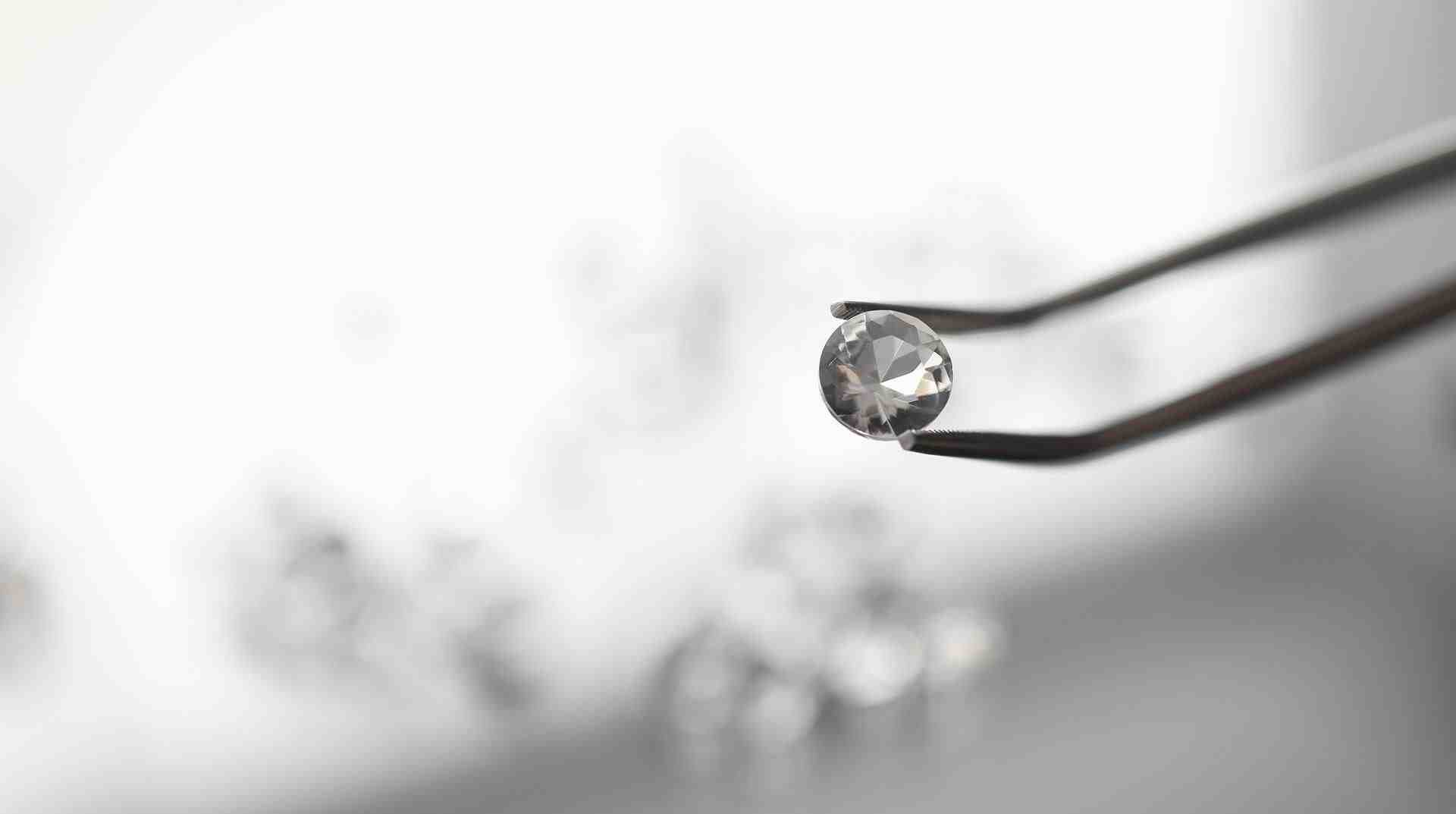 Appraisals
E.R. Sawyer Jewelers offers certified appraisals in Sonoma County and Napa County
Certified Jewelry Appraisals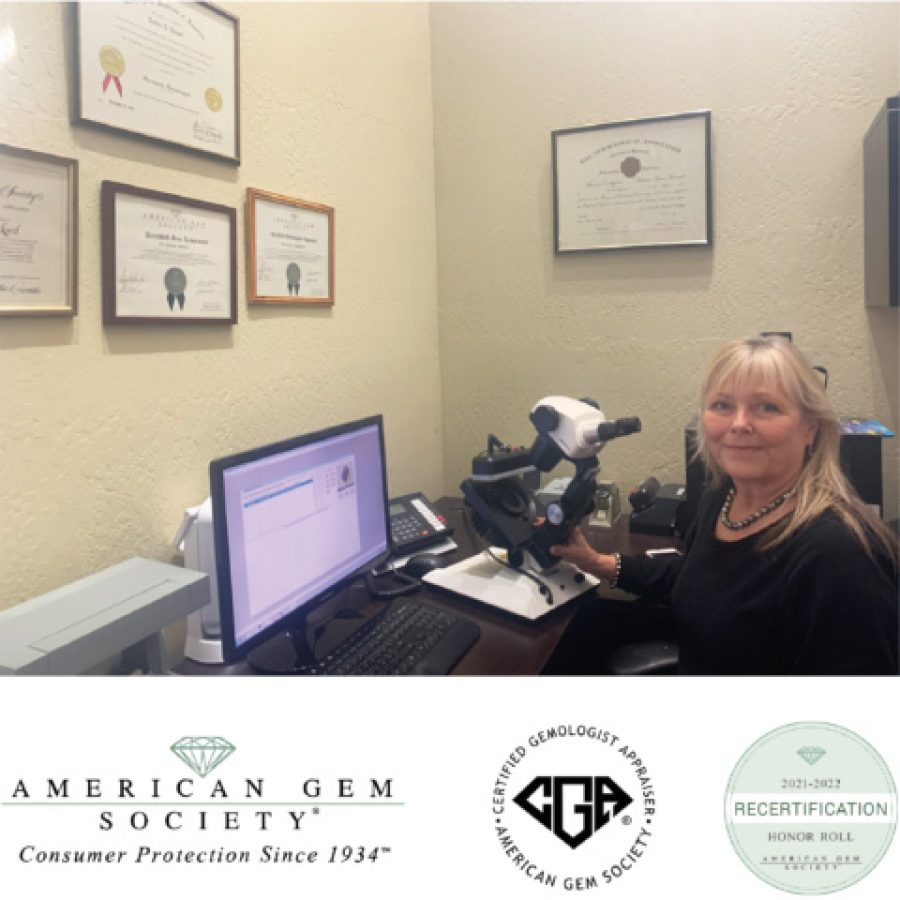 E. R. Sawyer Jewelers is proud to offer appraisal services performed in-house by Patricia Rickard, a Certified Gemologist® Appraiser (CGA) of the American Gem Society. This distinction is held by only 400 American Gem Society Jewelers in North America, and is the highest level of achievement in the jewelry industry.
Earning the CGA title requires a diploma in gemology and additional advanced education, and experience in determining the value of gemstones and jewelry. Patricia must also must pass annual Recertification exams. In 2021, Patricia made the recertification Honor Roll by getting 100% on her exam!
We are the Only Accredited Gem Lab in the North Bay!
There are approximately 500 Accredited Gem labs in North America and E.R. Sawyer Jewelers are proud to be the only one in the North Bay to hold this distinction.
Whether you're looking for a jewelry appraisal for insurance purposes, estate tax evaluation, or value comparison, we offer unbiased and accurate jewelry appraisals. Using state-of-the-art software in combination with digital photography to produce an appraisal certificate authenticating your piece, we describe the jewelry in precise gemological language, and use internationally recognized grading scales.
We recommend, as do most insurance companies, that your valuable items are brought to us for evaluation at least once every five years.
For more information on appraisals and the type of appraisal most appropriate for your needs, please visit us at either our Santa Rosa or St. Helena store. You can also fill out the contact form below.

Get in Touch
For over 140 years, the Van Dyke Family has served the jewelry needs of Sonoma County. So when you need assistance selecting a one-of-a kind engagement ring, repairing a family heirloom, or choosing a new time piece, turn to the experienced E.R. Sawyer Jewelers team for help.