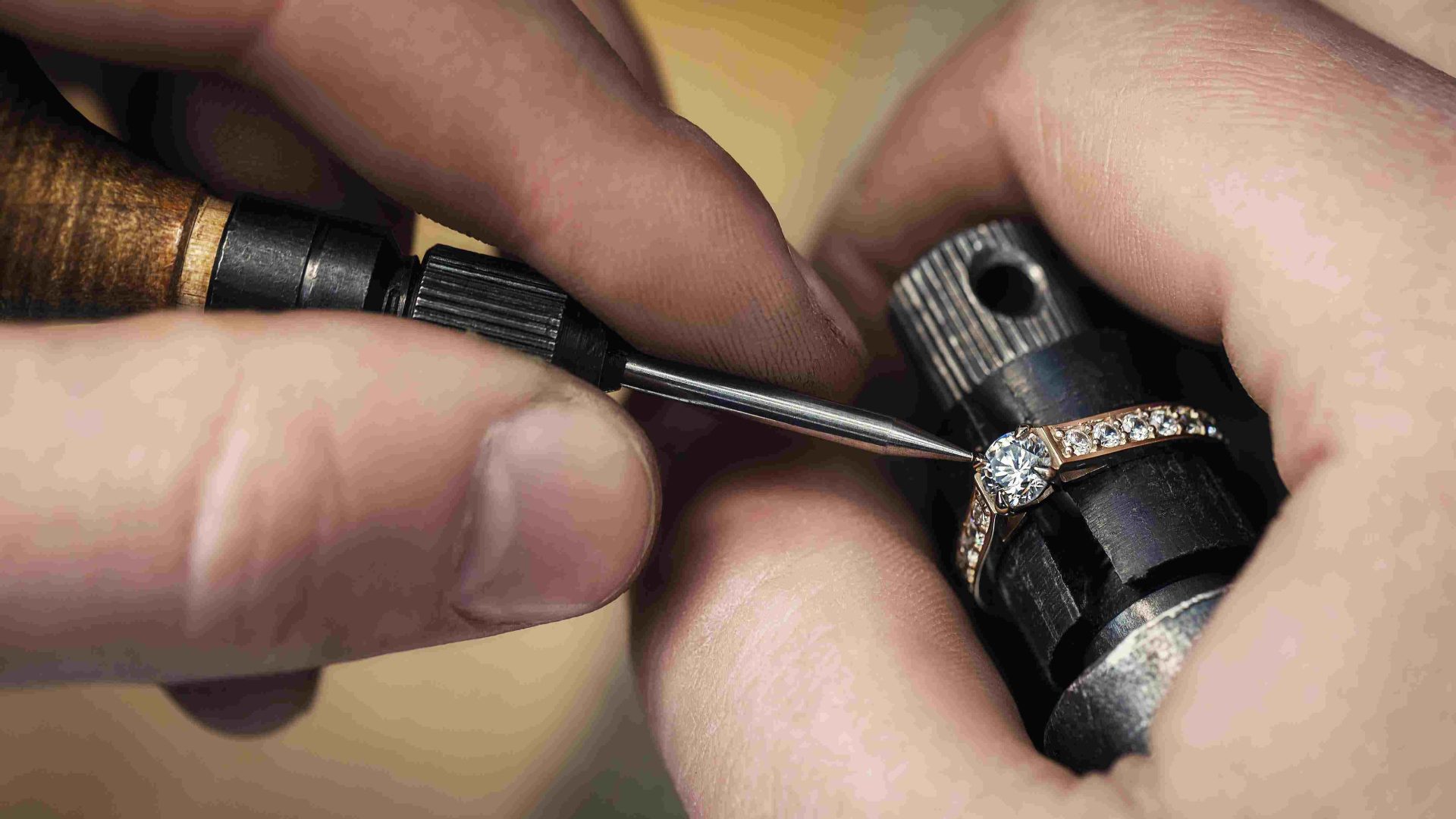 Jewelry Repairs
Full Service Jewelry Repairs in St. Helena & Santa Rosa
Voted Best Jewelry Repair
In The North Bay

E.R. Sawyer Jewelers is staffed with a team of in-house Goldsmiths whose diverse experience allows us to offer full-service, state-of-the-art jewelry repairs in Santa Rosa and St. Helena. Our expert team undertake a full range of jewelry repairs and re-modelling to both antique and modern pieces. We take the greatest of care with every piece entrusted to us.
We look after the delicacy and detailing of every piece to ensure we uphold their sentimental value. You can rest assured that your treasured jewelry is in expert hands and fully insured while in our care.
We do watch repairs, vintage restoration and replication, stone setting, re-tipping and/or replacing prongs, full service engravings, restringing pearls, recutting gemstones, fix, mend, polish, and renovate! No job is too big and no job is too unimportant for our expert team. We will always look for a way to say yes!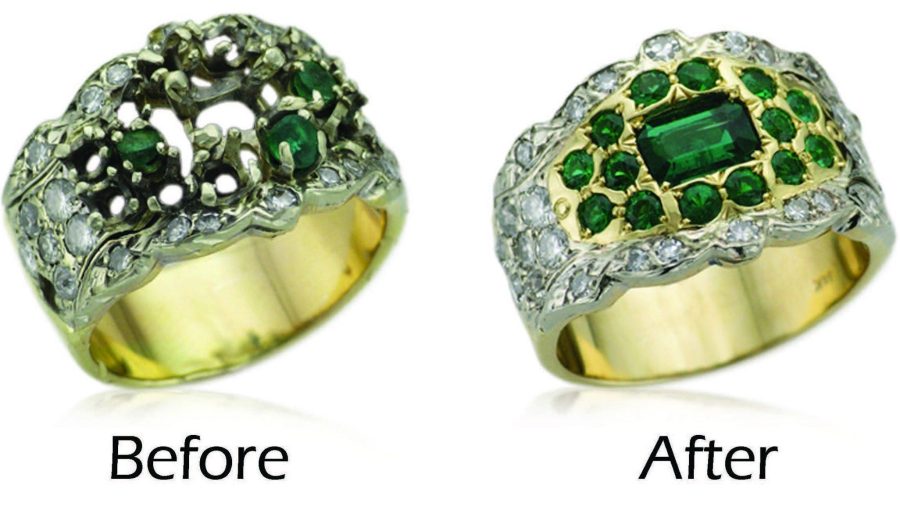 HEARTS ON FIRE® Certified
We are also proud of our certification as a HEARTS ON FIRE® Repair Center. There are only four retailers who are certified in California, and E.R. Sawyer Jewelers is proud to be one of them!
LASERSTAR Workstation
The LASERSTAR workstation allows us the benefit of localizing heat which instantly produces an excellent weld without damaging heat sensitive stones, settings, and castings. We were the first retail jeweler in the North Bay with the LASERSTAR laser welder.
Accredited Gem Lab
E.R. Sawyer Jewelers is the only Accredited Gem Lab in the North Bay area by the American Gem Society.
Complimentary Maintenance Check
We advocate maintaining your jewelry and will steam clean and check the settings on your jewelry under a microscope to ensure all gemstones are secure, in-house, at no charge. Drop by our Santa Rosa or St. Helena store anytime!
Jewelry Repair Reviews
"My wedding ring had become fatigued and started to come apart. Brought my ring in and talked to the lady's at ER Sawyer where they advised me on my options to have my ring repaired. I decided to also have my ring re-sized. They were very helpful and polite and my ring was repaired very quickly. It's hasn't looked this good in a long time. I would highly recommend using them."
Chris S.
"My mother gave me a pair of earrings worn by her when she came from Greece to the United States in 1949 to marry my father. I don't know how long she wore the earrings before that but I am guessing a long time. I have had them for over 50 years myself but they were broken and worn. They have tremendous sentimental value to me. I brought them to Leslie at E.R. Sawyer Jewelers. She immediately understood how important the earrings are to me especially because I want to pass them down to my granddaughter someday. Leslie did a fantastic job on the earrings. They turned out perfect and I am so thankful to her. She is so personable and caring. I highly recommend E.R. Sawyer Jewelers!"
Kristina M.
Jewelry Repairs Gallery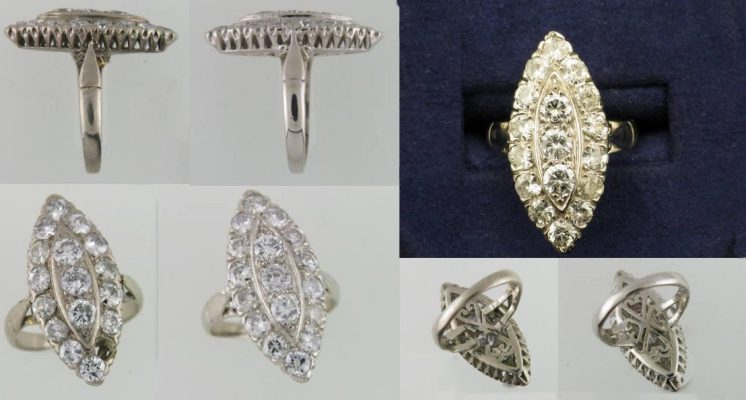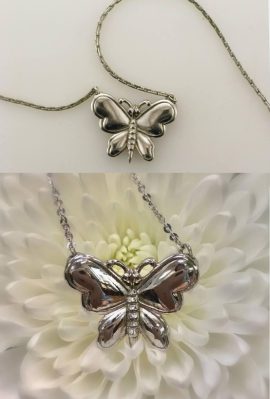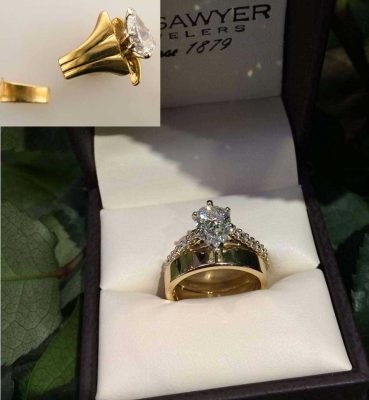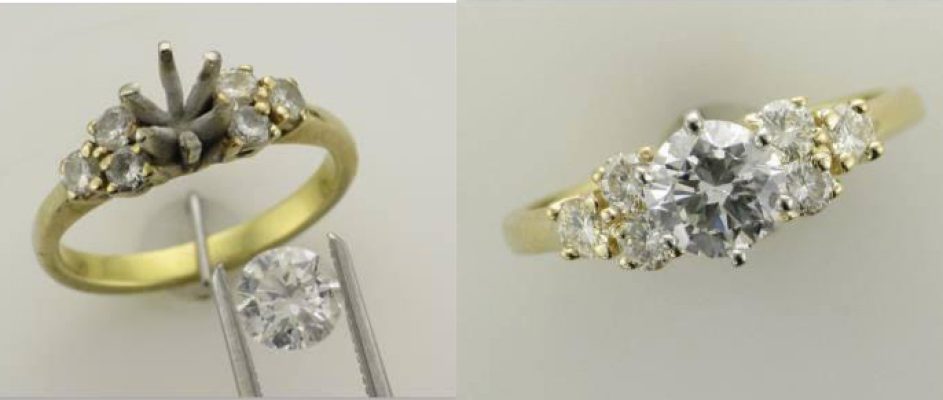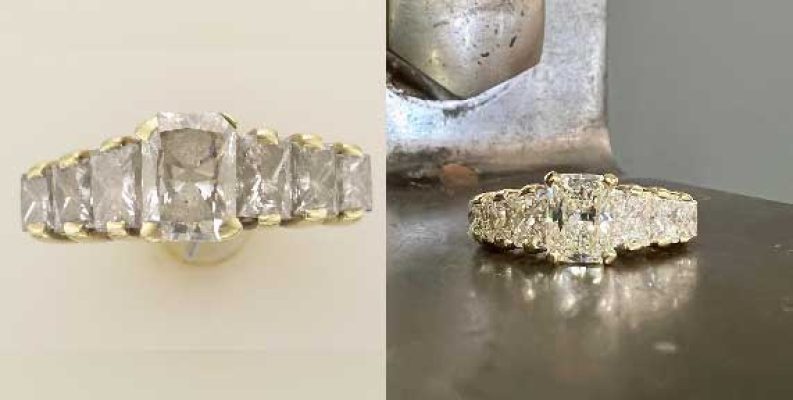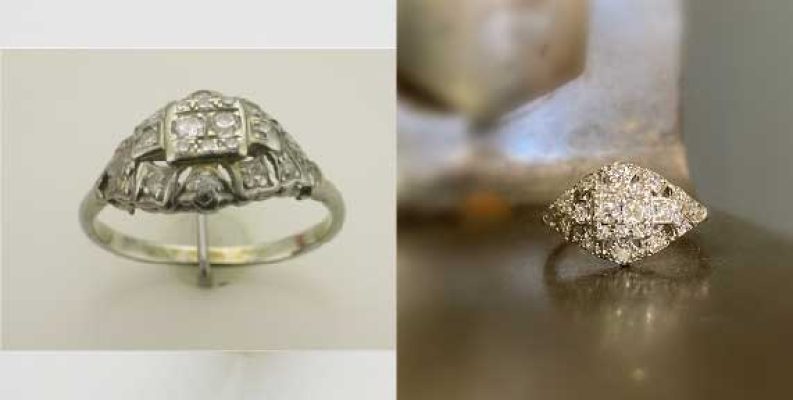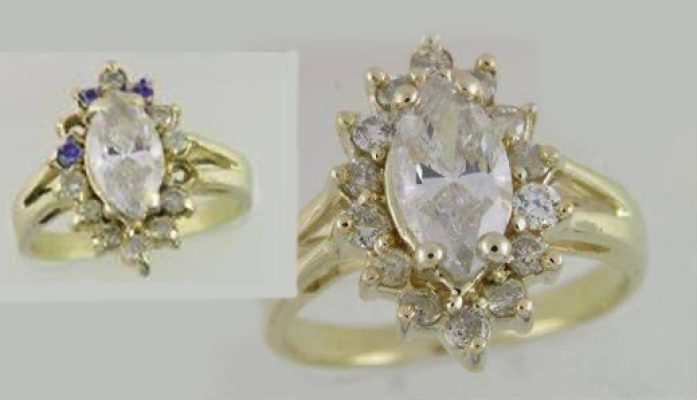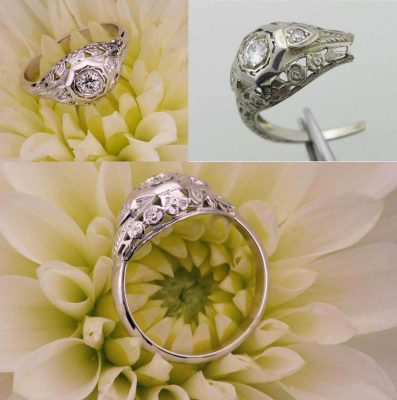 Get in Touch
For over 140 years, the Van Dyke Family has served the jewelry needs of Sonoma County. So when you need assistance selecting a one-of-a kind engagement ring, repairing a family heirloom, or choosing a new time piece, turn to the experienced E.R. Sawyer Jewelers team for help.