Custom Jewelry Design
If you can dream it, we can make it!
At E.R. Sawyer Jewelers, we pride ourselves on our one-of-a-kind custom jewelry designs, guided by our creative team and crafted by our in-house goldsmiths.
With every custom jewelry project, our goal is to provide a luxury experience rooted in over 140 years of quality, honesty, and fair pricing. We are passionate about the stories attached to the commissions we design. The stories behind the design are integral to what we do, and no design is ever exactly replicated for anyone else.
At E.R. Sawyer Jewelers, our one-of-a-kind design experience allows you to have complete control over every aspect of your special piece. Going bespoke means that your ideas, requirements, and budgets are central to the design process.
Our Custom Design Process Will Make Your Dream a Reality!
We've custom designed jewelry in memory of loved ones, to mark special milestones, anniversaries or birthdays, the birth of a child, as future heirlooms, engagement rings, or just because! We can also remodel inherited jewelry and will happily work with sentimental gemstones you would like to incorporate in your bespoke design.
E.R. Sawyer Jewelers have created custom jewelry for our clients in Sonoma County, Napa County and internationally! We've designed pieces with clients over the phone and email. We have even communicated with a client on a custom self-birthday gift solely over Facebook messenger!
Our team is dedicated to making your dream a reality and you will have your own dedicated personal jewelry consultant to guide you every step of the way.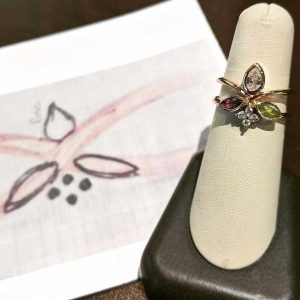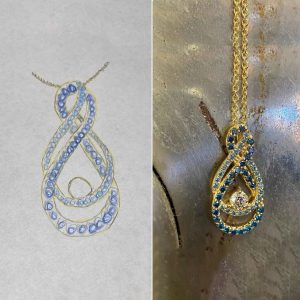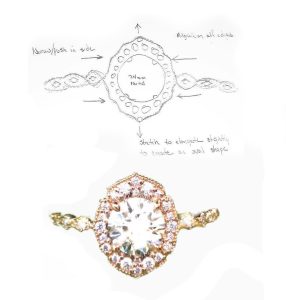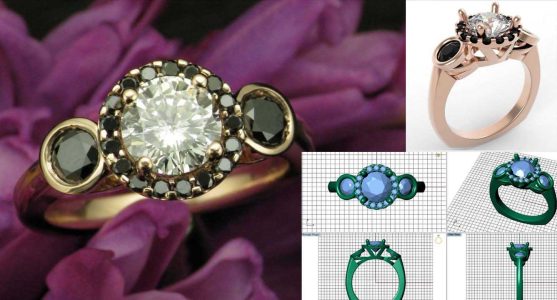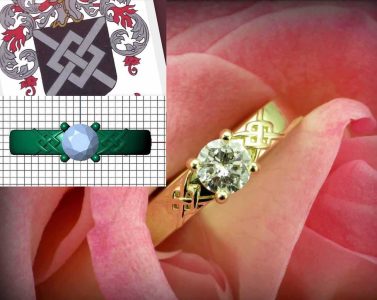 The Custom Design Process
While every custom design process is as unique as the piece of jewelry we are creating, here is what you can generally expect when you work with us to design a bespoke one-of-a-kind piece of jewelry!
Step 1: Consultation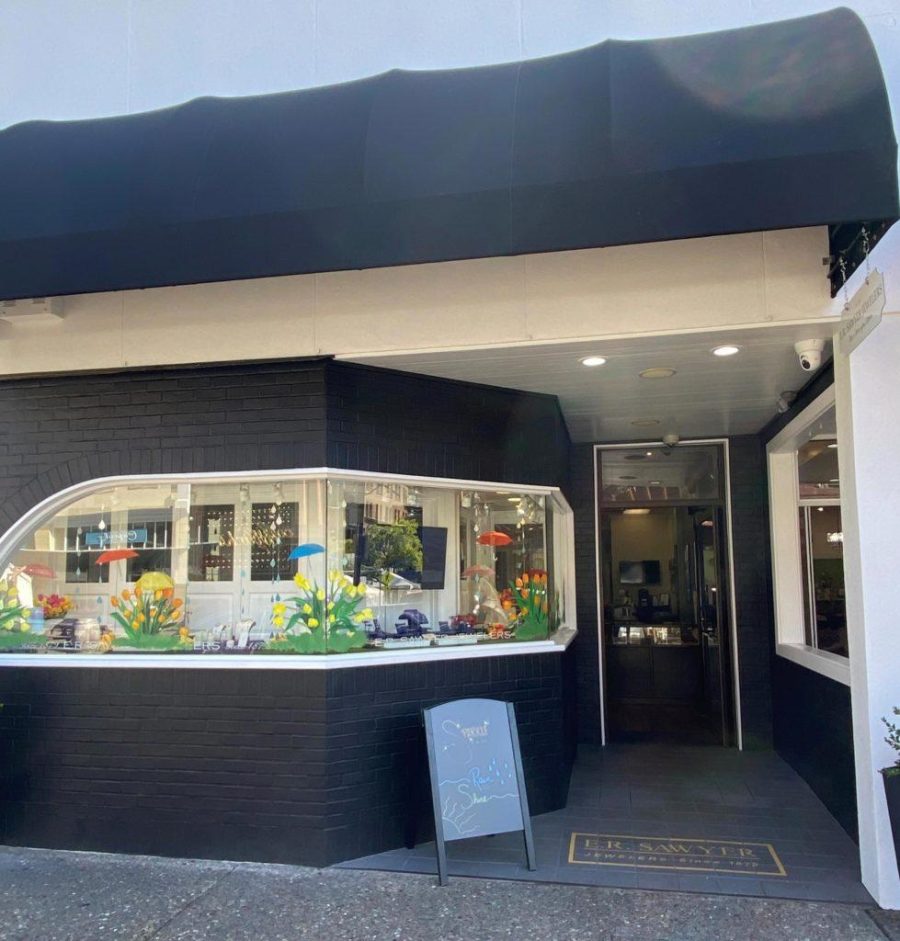 Each bespoke piece of jewelry starts with a conversation about your early ideas, personal taste, and vision for the finished product. This conversation can take place face to face at our Santa Rosa or St. Helena store, over the phone or via email so your location does not matter – we have worked with customers all over the world. This is the time to share any inspiration photos or Pinterest boards with us, along with any heirloom jewelry or loose stones you want to incorporate. Don't worry if you don't have an idea of what you want, it's our job to help guide you! You can also rely on us for any question about diamonds, gemstones, durability, and costs!
Step 2: Design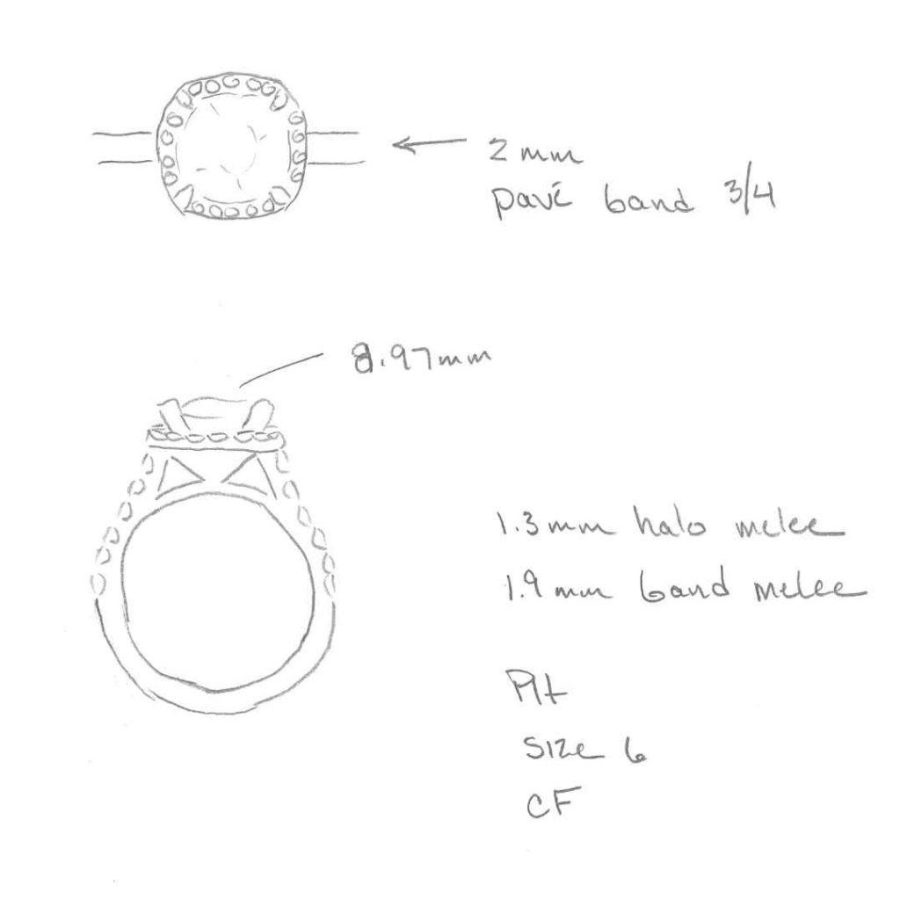 We'll take your ideas, and specifications and bring them to life on paper with a critical eye toward durability, timeless design, structural integrity, and staying within your budget. We'll email you sketches initially, and go through feedback and revisions until you get exactly what you envisioned. We truly want you to love your design.
At this point, we will also start the process of stone selection! We will source several options within your budget, and you'll get to see, and hand select each stone that goes into your custom jewelry piece!
Step 3: Production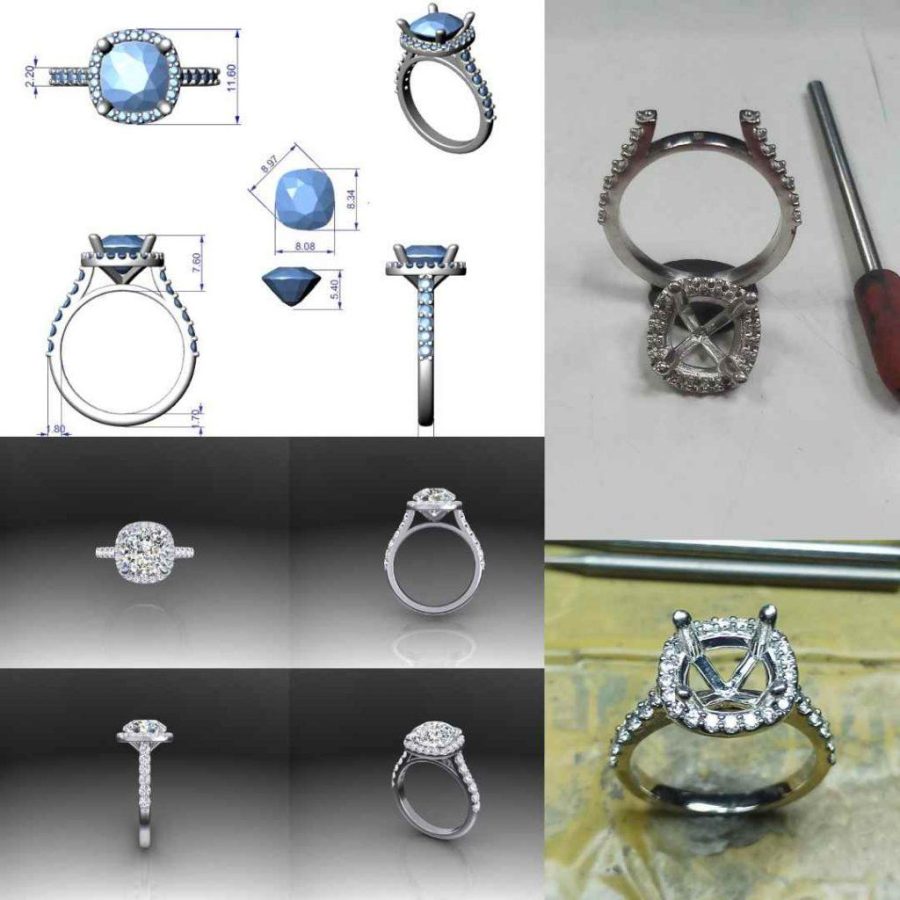 Once you approve the sketch, our jewelry designers will provide 3D renderings of your custom piece so we can easily adjust every detail until it is perfect. Our artists will customize your jewelry down to the most intricate details.
Next, your design is brought to life by our master goldsmiths!
Step 4: Your Jewelry Is Ready!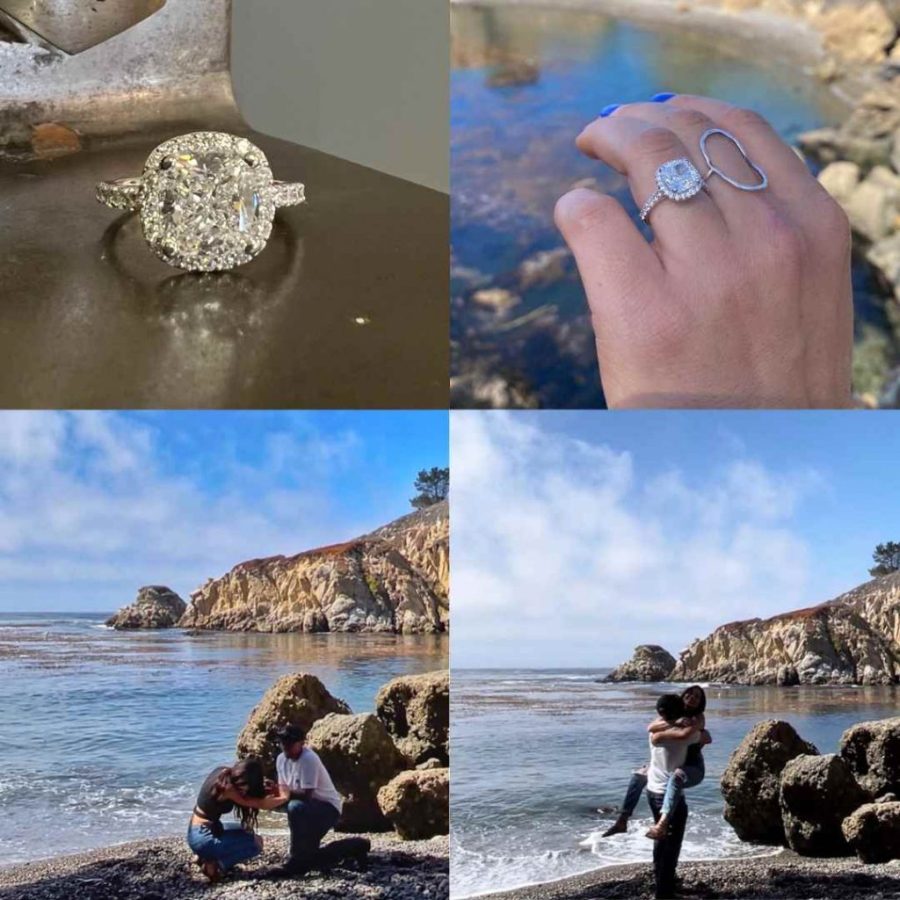 By far the most exciting step of the process, your custom piece is ready!!
From conception to completion, your custom jewelry piece is handled with the utmost expertise, care, and precision. Our master jewelers will provide a thorough quality inspection of your piece to ensure the highest level of quality craftsmanship. We can also provide an appraisal, ring insurance information, and diamond or gemstone certification when applicable.
Congratulations! You're now the proud owner of a truly unique bespoke design that you helped bring to life.
Custom Jewelry Design Reviews
"10/10 Would Recommend!! The team at ER Sawyer jewelers in Santa Rosa goes above and beyond when it comes to designing and delivering the perfect price of jewelry. My husband was lucky enough to connect with Leslie when he was searching for a jeweler to design my custom engagement ring and Leslie made sure that every detail on my Moonstone and rose gold ring was absolutely perfect. Naturally, Leslie also helped to design my turquoise and diamond wedding band and my husband's black zirconium and rose gold band. Not only was working with Leslie a breeze, she also shared in our excitement the while way through as we geared up for our wedding. ER Sawyer is now our jeweler for life and we can't recommend them enough for all of your jewelry needs!!"
Talor
"Urbano is a great custom goldsmith and Christine did a great job in design. Top recommendation for custom jewelry work in Sonoma County!"
Jason
"Super lovely experience creating a custom engagement ring! As my fiance is nonbinary I really wanted something special that stepped outside of gendered convention. It was wonderful to not only feel like our LGBTQ identities were accepted, but celebrated!"
Clayton
Custom Jewelry Designs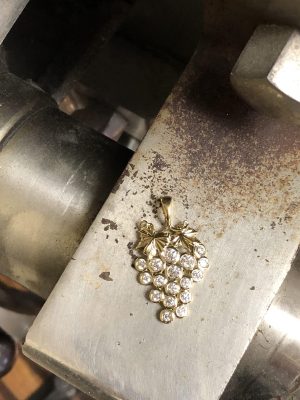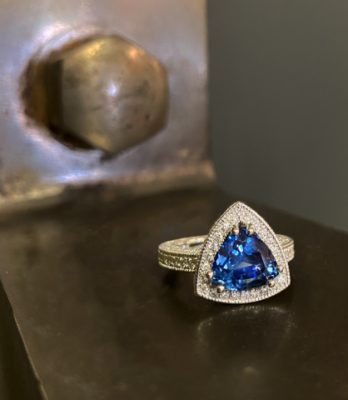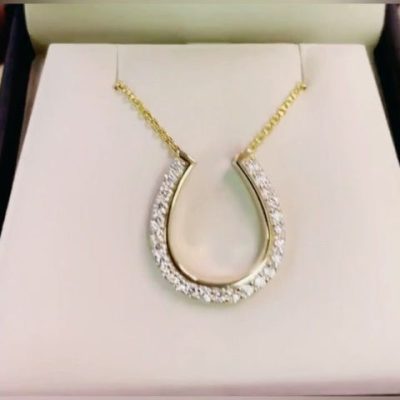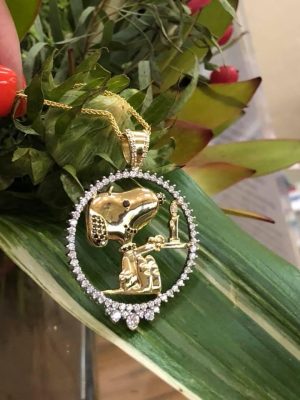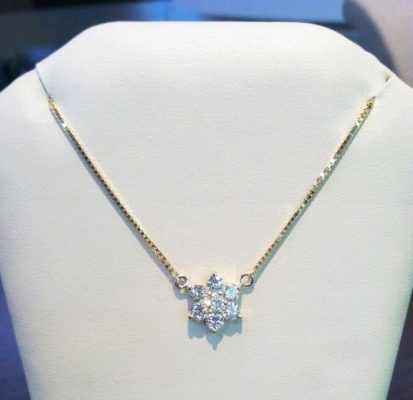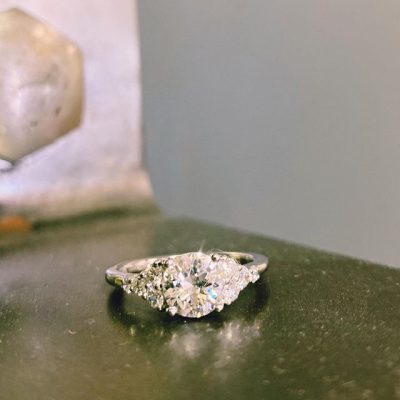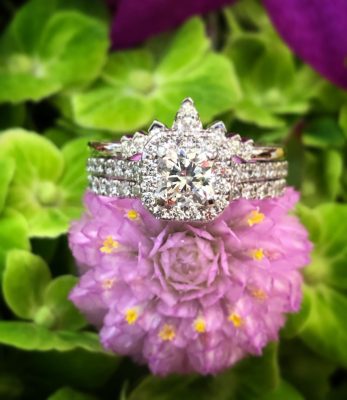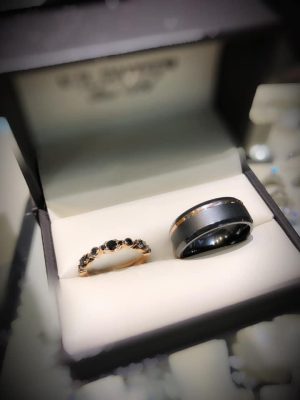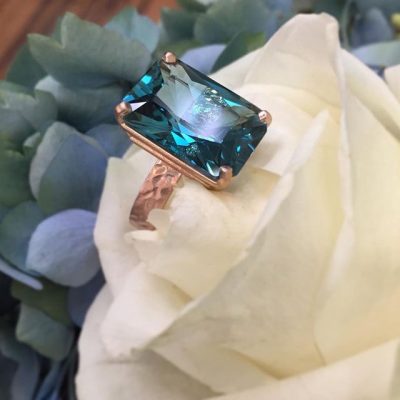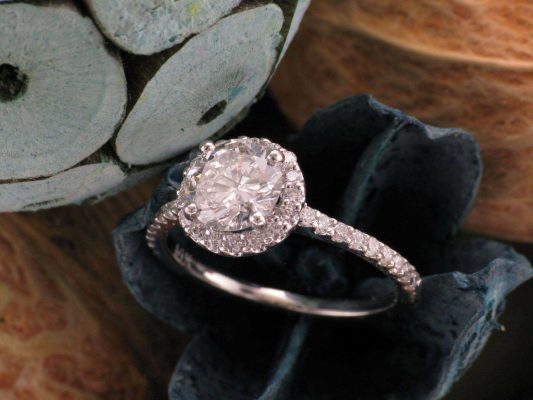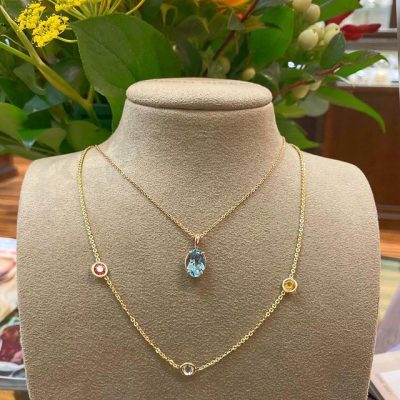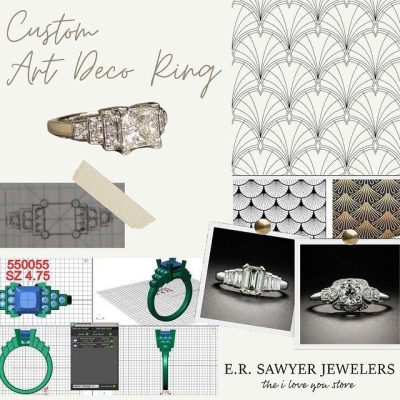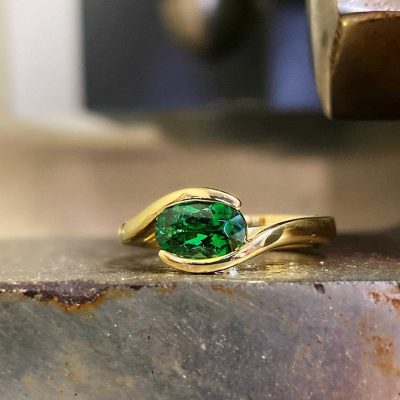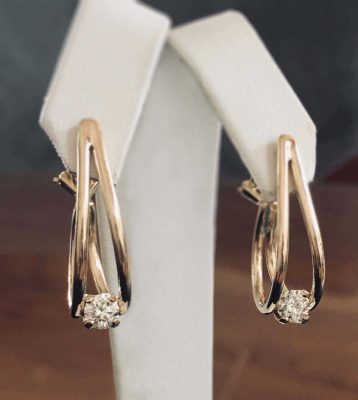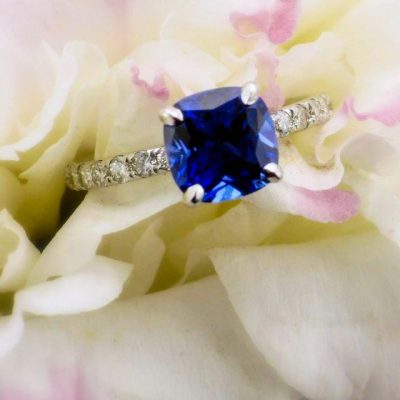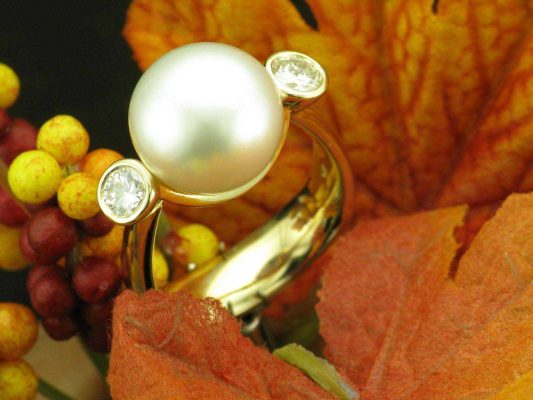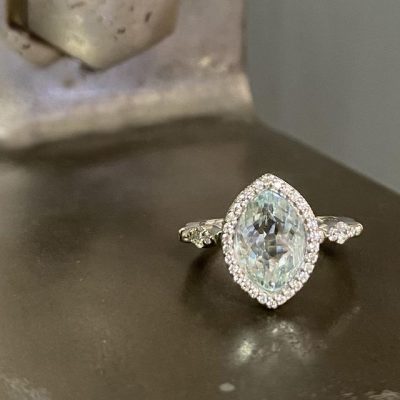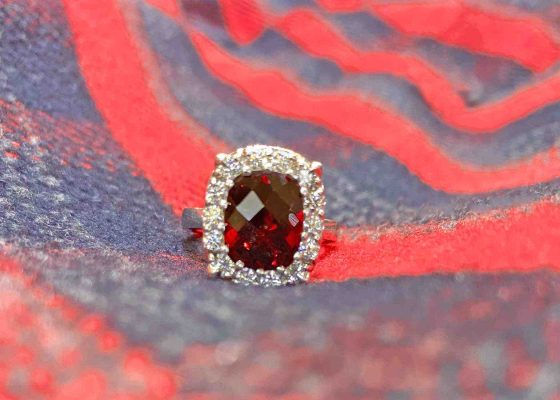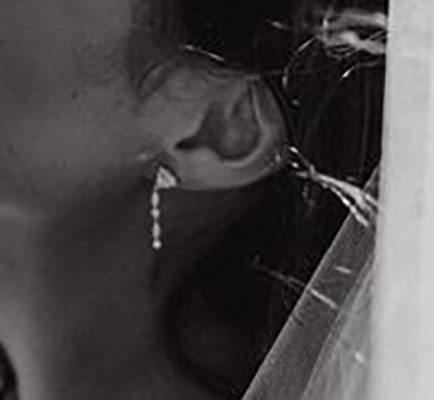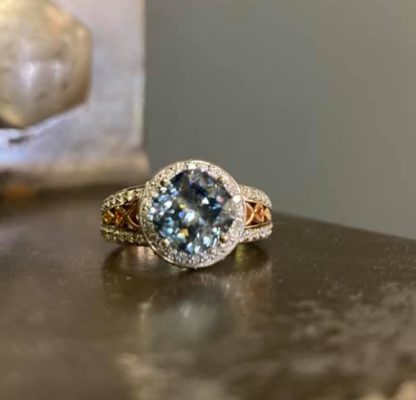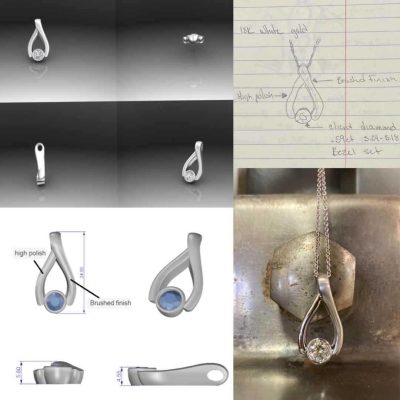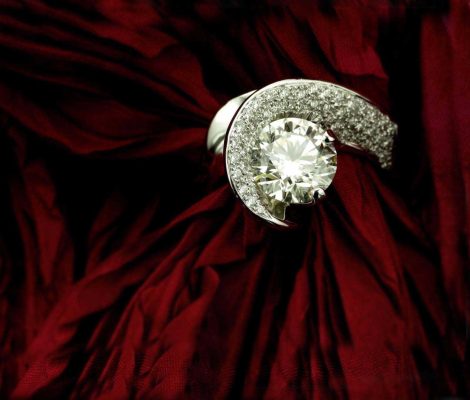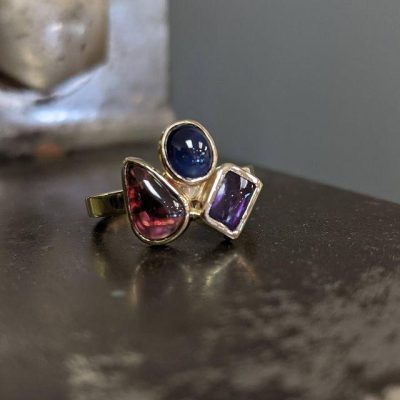 Get in Touch
For over 140 years, the Van Dyke Family has served the jewelry needs of Sonoma County. So when you need assistance selecting a one-of-a kind engagement ring, repairing a family heirloom, or choosing a new time piece, turn to the experienced E.R. Sawyer Jewelers team for help.