Durable Diamond Alternative Gemstones For Engagement Rings
Posted: March 10, 2020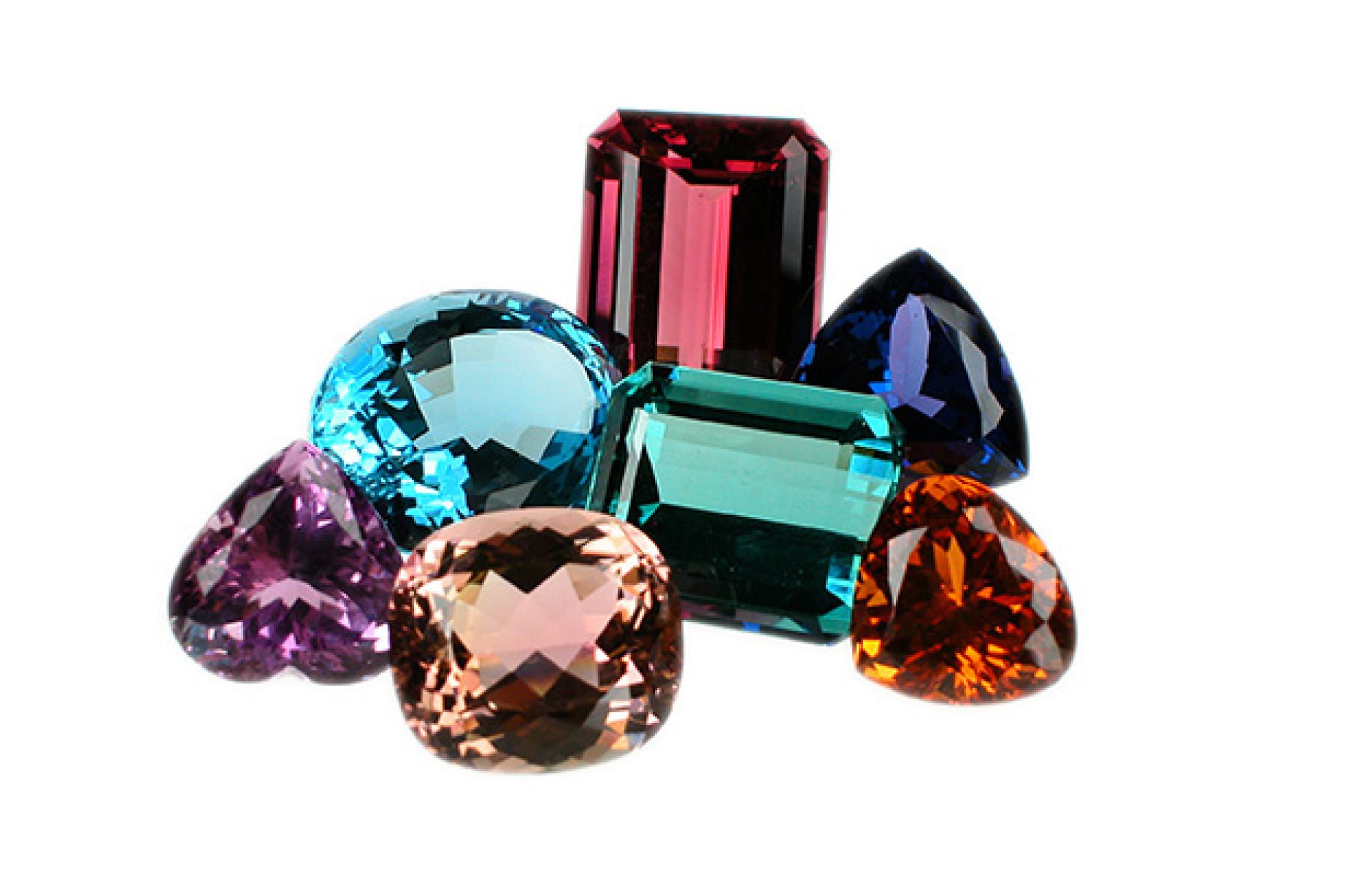 The Best Diamond Alternative Gemstones For Engagement Rings
They say "diamonds are a girl's best friend" but that doesn't mean they're perfect for everyone! At E.R. Sawyer Jewelers, we help many Sonoma and Napa County couples explore the best choices in diamond-alternative engagement rings. We want to help you find the alternative that best fits your unique taste and lifestyle.
The Best Diamond-Alternative Gemstones Based On The Mohs' Scale
There are endless varieties of gemstones in the world, but only a select few will be appropriate for the everyday wear you need from an engagement ring. The best way to determine the strength of a precious stone is with the 10-point scaling system of Moh's hardness.
The hardness or durability of gemstones and other minerals is measured on a scale known as the 'Mohs' Scale'. The scale scores range from one (the softest) to ten (the hardest). Diamond sets the standard for perfect with a ten-point Moh's hardness score, due to its incredible durability.
This high score makes a diamond an ideal engagement ring stone because it is perfect for everyday wear, especially for active people. But if a traditional diamond engagement ring just isn't your style, there are a number of other alternative gemstones that rank high on the Mohs' scale of hardness.
Read on to learn about some of the best engagement ring gemstones you can purchase in lieu of a traditional diamond ring.
Sapphire Engagement Rings: 9.0 Mohs' Hardness
Much like the ruby, the sapphire is part of the 'corundum' gemstone family. These gemstones are the second-leading precious stones on the Mohs' scale of hardness. Sapphire engagement rings have been known to symbolize loyalty, faithfulness, and trust, making them the perfect symbol of a couple's love and a great diamond-alternative gemstone.
Topaz Engagement Rings: 8.0 Mohs' Hardness
Because topaz comes in such a large variety of colors, many can agree it is their favorite colored gemstone. These gems follow up closely to harder stones on the Mohs' scale, making it a great choice for an engagement ring centerpiece. The topaz stone has been known to represent love in many cultures and has been sold as a substitute to diamonds for many years.
Morganite Engagement Rings: 7.5 - 8 Mohs' Hardness
Morganite stones make for a great alternative to diamonds when it comes to picking out a unique engagement ring. Its popularity is not only due to its blushing pink glow, but because of its durability, it ranks as a 7.5 - 8 on the Mohs' 10-point hardness scale. The morganite stone is also less expensive compared to a traditional diamond, making it a very budget-friendly option as well.
Amethyst Engagement Rings: 7.0 Mohs' Hardness
Amethyst is one of the most popular semi-precious gemstones used in engagement rings due to its striking purple coloration. Amethyst engagement rings can be appropriate for everyday wear, but its hardness score of seven means it will eventually show wear over the years and may be more likely to sustain damage if worn by a very active person.
Sonoma and Napa County's Premier Source for Gemstone Engagement Rings
At E.R. Sawyer Jewelers, we want to help everyone find the perfect engagement ring. For the last 140 years, our jewelry specialists have been helping Sonoma and Napa County couples find unique gemstone engagement rings.
We believe that your engagement ring should be one of a kind, just like your love for each other. If you are looking for a diamond-alternative gemstone or a non-traditional engagement ring, we want to help you find it. Contact us online today, or stop by one of our locations in Santa Rosa or Saint Helena to find the flawless engagement ring of your dreams.
Get in Touch
For over 140 years, the Van Dyke Family has served the jewelry needs of Sonoma County. So when you need assistance selecting a one-of-a kind engagement ring, repairing a family heirloom, or choosing a new time piece, turn to the experienced E.R. Sawyer Jewelers team for help.