The Ultimate Guide to Choosing the Perfect Engagement Ring
Did you know? In 1477, the first-ever recorded diamond engagement ring was commissioned. Over 500 years later and this tradition of choosing diamond engagement rings to express true love hasn't faltered.
Picking out the perfect ring will be one of the most important and intimate purchases of your life. If you know you'll be popping the big question soon, but aren't sure where to start when it comes to choosing a diamond engagement ring, this guide is for you.
Diamond Engagement Rings
A diamond symbolizes eternity, which makes the tradition of choosing a diamond engagement ring so romantic. A diamond engagement ring is the one item worn every day -- a testament to your commitment to eternal love.
Diamond Shape Vs Diamond Cut
The shape of a diamond is literally the form of the jewel overall - circle, heart, square, etc.

The cut of a diamond refers to the symmetry and proportioning of the diamond. The cut of a diamond greatly affects a diamond's brilliance and shine due to how the diamond's proportions reflect light. Understanding the cut of a diamond will help you get the most bling for your buck.
Find the Perfect Ring Style
Determining your partner's style might seem like a challenging task, but you'd be surprised at how easy it is to spot certain clues. To help determine your partner's ideal diamond ring style, start by looking at the way they dress every day. Their wardrobe style and existing taste in jewelry is the best indicator of their ideal diamond ring style that they would love to wear every day.
The Most Popular Engagement Ring Styles
Classic Style Diamond Engagement Rings
A classic-style diamond engagement ring is perfect for someone whose style is effortlessly sophisticated. This timeless design is popular with people who love the look of the simple details found in traditional jewelry styles.
Modern Style Engagement Rings
A modern style engagement ring is a contemporary design with sleek details. A center diamond is typically accentuated with other stones to add more sparkle, yet the ring maintains a simple elegance.
Vintage Style Engagement Rings
Does your partner love thrift stores, second-hand clothing, or have a collection of old records or obscure antiques? A vintage-style ring may be perfect for them. This style usually boasts a more detailed and ornate design, that can perfectly match your fiancé-to-be's unique taste.
Find the Perfect Engagement Ring Setting
The diamond quality and ring style matter when picking out the perfect engagement ring, but it's the setting that sets the tone for the ring's design.
The Most Popular Engagement Ring Settings
Solitaire Setting
Pave Setting
Halo Setting
Solitaire Setting Diamond Rings
Solitaire is a classic ring setting that gives maximum exposure to the center diamond. This simple setting cuts to the chase, highlighting the quality of the diamond with a sophisticated and minimalistic style.
Pave Diamond Band Engagement Ring
A pave diamond band setting is a more modern engagement ring style. A pave setting incorporates multiple smaller jewels that highlight the center diamond by adding a "paved path" of diamonds set into the band of the ring. Because of its chic design and extra sparkle, this setting is a popular choice for many people today.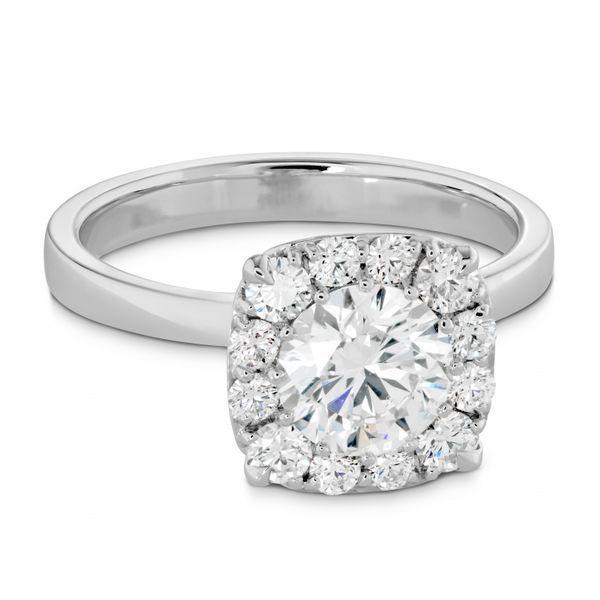 Halo Setting Diamond Engagement Rings
The halo setting incorporates smaller diamonds set around the center diamond. This grand design is easily associated with a more timeless approach that will never go out of style. This ring setting helps accentuate the middle diamond and make it appear bigger to make an extravagant statement of love.
Sonoma and Napa Counties' Premier Source For Engagement Rings
E.R. Sawyer Jewelers has been helping Sonoma and Napa County couples find the perfect engagement ring for over 140 years. Start off your journey towards matrimony stress-free with the help of our jewelry specialists.
When you and your special someone needs assistance selecting the perfect one-of-a-kind diamond engagement ring, E.R. Sawyer Jewelers is here to help. Contact us online today, or stop by one of our two locations to speak with one of our jewelry experts.
Get in Touch
For over 140 years, the Van Dyke Family has served the jewelry needs of Sonoma County. So when you need assistance selecting a one-of-a kind engagement ring, repairing a family heirloom, or choosing a new time piece, turn to the experienced E.R. Sawyer Jewelers team for help.