E.R. Sawyer Jewelers Featured in The North Bay Business Journal
Posted: January 13, 2020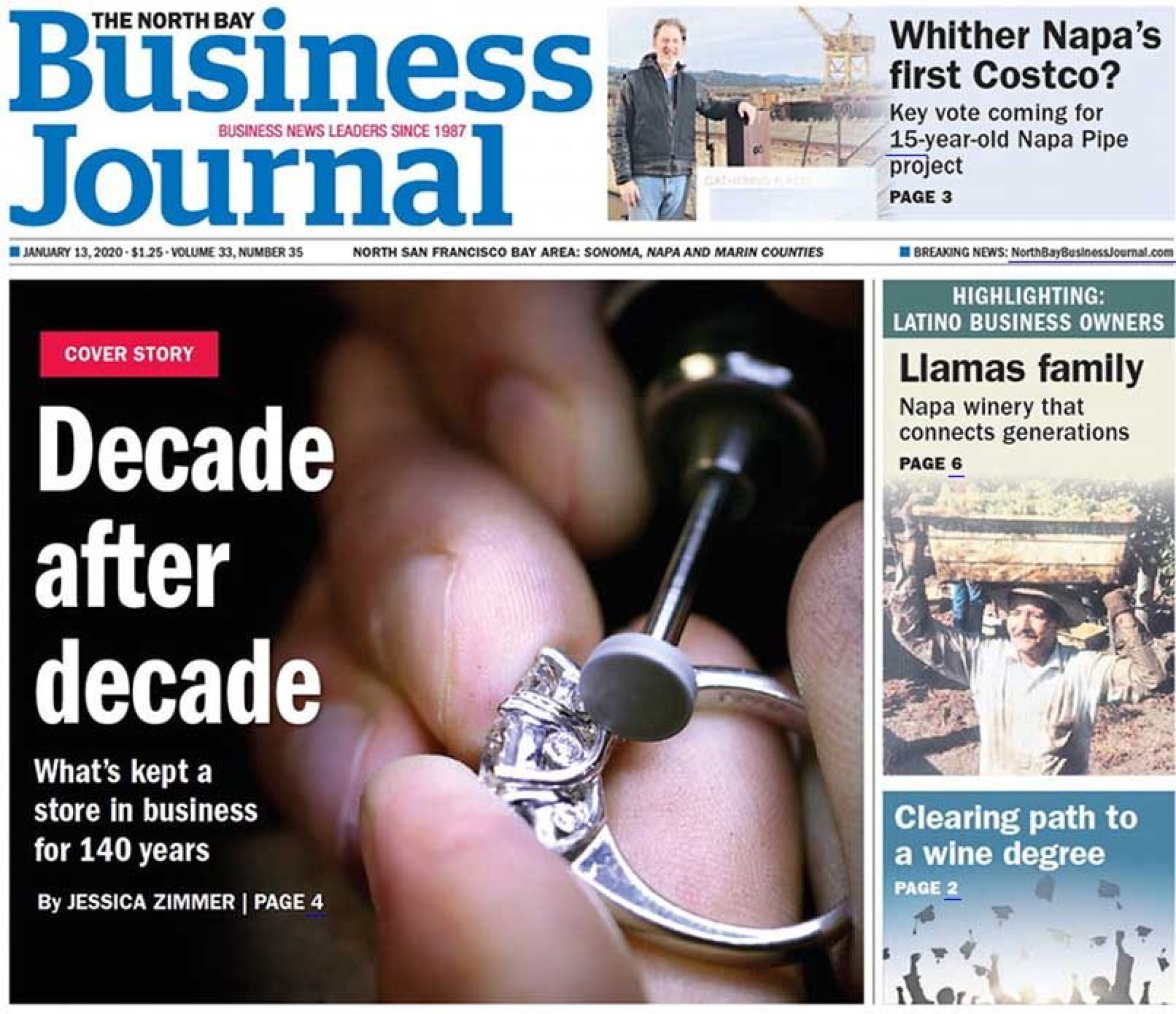 The North Bay Business Journal has been a leading news source for residents and businesses in Sonoma, Napa, Marin, and Solano counties since 1987. E.R Sawyer Jewelers is honored to be featured on the front page in their editorial on our 140 years of relationship-based retail business!
"How has the business stuck around for 140 years? Since it's a question they get asked a lot, Doug has a simple answer: relationships."
See some highlights below or read the full article here.
Co-owners Doug and Ame Van Dyke and the entire E.R. Jewelers team has been dedicated to serving the needs of the Sonoma County community members for the last 140 years. We are proud to have volunteered our time and provided charitable donations to over 75 nonprofit organizations in our community.
Since the 2017 Tubbs Fire, we have been committed to restoring over 6,000 pieces of jewelry damaged in the disaster. Our goal is to bring every piece of jewelry entrusted to us back to its original beauty.
When it comes to repairing a family heirloom or picking out a one-of-a kind engagement ring, our jewelry experts are eager to provide the highest level of care for our clients. Stop by our locations in Santa Rosa or Saint Helena and let us show you how important building lasting relationships is to the E.R. Sawyer team!
Get in Touch
For over 140 years, the Van Dyke Family has served the jewelry needs of Sonoma County. So when you need assistance selecting a one-of-a kind engagement ring, repairing a family heirloom, or choosing a new time piece, turn to the experienced E.R. Sawyer Jewelers team for help.