Why Diamonds are the Most Romantic Anniversary Gift [update]
Posted: June 30, 2020
4 Facts That Prove Diamonds are the Best Anniversary Gift
Whether you are celebrating your first year of marriage or your sixtieth, commemorating your union with a romantic gift is the perfect reminder of why you fell in love in the first place. When it comes to showcasing your devotion to your other half, nothing symbolizes it better than a diamond!
While diamonds are traditionally gifted as the sixtieth wedding anniversary gift, there is no reason this gem won't work for any of your anniversary occasions. With so many jewelry styles and options available, diamonds are the perfect reflection of your love and commitment through the years.
We're proud to call ourselves experts in the diamond industry, having helped hundreds of thousands of Sonoma County customers find their perfect anniversary gifts for over a century at E.R. Sawyer Jewelers.
Below are four romantic facts that prove diamonds make the best gift for any anniversary: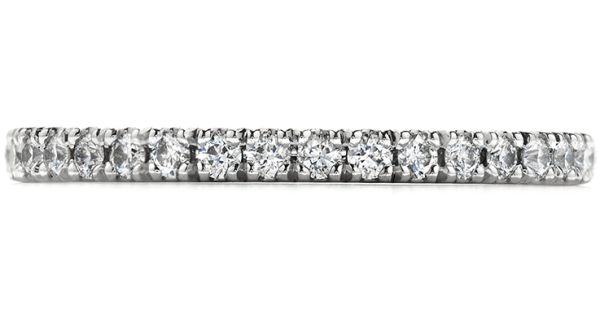 1. The Greek Word for Diamond Means "Invincible"
In ancient Greece, they called diamonds "Adamas", which translates to "invincible" or "unconquerable." The Greeks believed the precious stones to be tears from the Gods, or shards of stars from the night sky. This idea that diamonds represent strength, power, and beauty has only grown over time, making them a perfect symbol of love and dedication.

Our Hearts on Fire Transcend Diamond Band at E.R. Sawyer Jewelers is an utterly irresistible classic. The delicate row of diamonds makes it a beautiful piece that is perfect for everyday wear, while also accentuating a wedding band perfectly. Surprise her all over again with this breathtaking band of diamonds that is as invincible as your love for each other.

2. Diamonds are an Anniversary Gift They Can Wear Everyday
The durability of a gemstone is measured on a scale known as the 'Mohs' Hardness Scale.' The scale scores range from 1 - 10 (softest to hardest). The diamond sets the industry standard with a perfect ten-point Moh's hardness score, due to its incredible durability. This makes diamond jewelry the perfect anniversary gift that can be worn every day.

Give your partner an anniversary gift that they will love to wear every day with the dazzling Lorelei Floral Diamond Bangle at E.R. Sawyer Jewelers. This timeless design features elegant scalloped edges that accentuate a band of irresistible diamonds.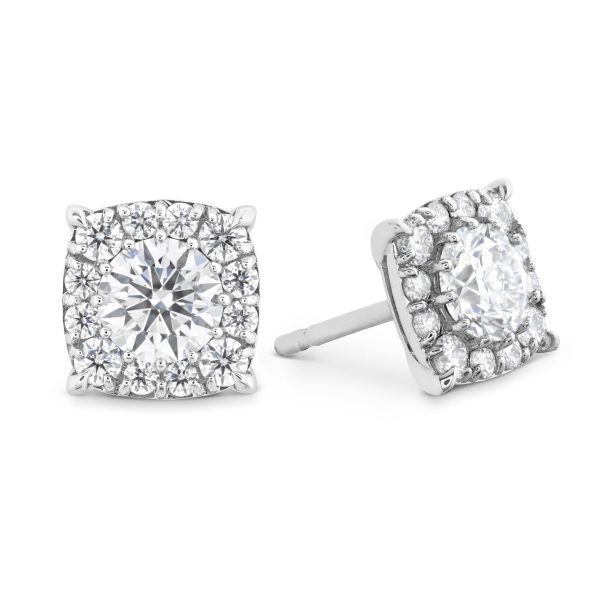 3. A Diamond's Physical Beauty Starts From Within
Every natural imperfection in a diamond is recognized as a characteristic that sets it apart from any other stone. Just like your love, every diamond is unique, and unlike any other. The 'brilliance' of a diamond is measured by the way the light dances around the stone and reflects back to your eye. Every little facet inside a diamond creates the sparkling beauty it shines out into the world.
It is hard to find anything more dazzling than in our Hearts On Fire Custom Halo Diamond Studs at E.R. Sawyer Jewelers. This unique square-shaped halo design delivers brilliance with every movement. Every pair offers its own irresistible sparkle that they will cherish for years to come.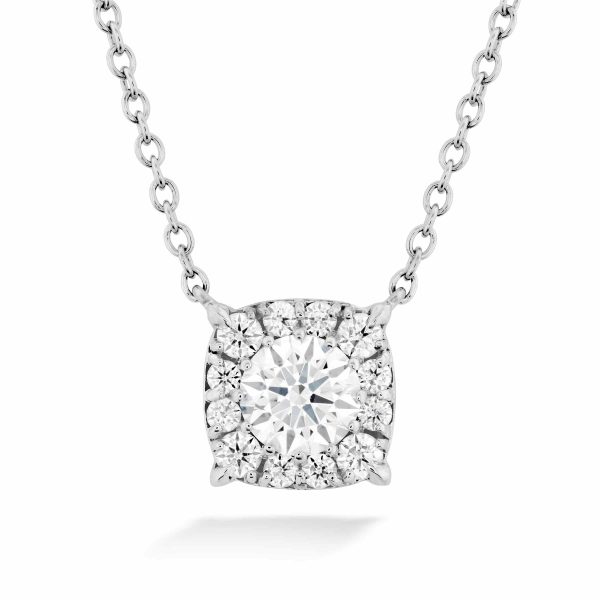 4. Diamonds Have Been Given as Romantic Gifts for Over 500 Years
Few gifts are as timeless as a brilliant diamond. In fact, the tradition of giving diamonds to express true love started over 500 years ago in 1477. Since then, it has blossomed into one of the most popular symbolic gestures of love. For hundreds of years, men and women all over the world have been adorned with these precious stones, proving a diamond never goes out of style. Diamonds are often coveted as a family heirloom for generations, touching the hearts of many people in its lifetime.

Make this anniversary one she will never forget with this dazzling Hearts On Fire Custom Halo Diamond Necklace from E.R. Sawyer Jewelers. Known as the world's most perfectly cut diamond, our Hearts On Fire jewelry line is the perfect way to celebrate the vitality of the love you share with each other.
Sonoma and Napa County's Premier Source for Diamond Jewelry

Ready to find your perfect anniversary diamond? For over 140 years E.R. Sawyer Jewelers has been providing the highest quality service and the finest diamond jewelry to our Napa and Sonoma County customers.
Our dedicated jewelry specialists are here to help you find the one-of-a-kind piece to commemorate your anniversary within any budget. Contact us online today, or stop by one of our two locations to speak with one of our jewelry experts.
Get in Touch
For over 140 years, the Van Dyke Family has served the jewelry needs of Sonoma County. So when you need assistance selecting a one-of-a kind engagement ring, repairing a family heirloom, or choosing a new time piece, turn to the experienced E.R. Sawyer Jewelers team for help.