It's not every day that a business gets to take home recognition for being the best. Thanks to our community, not only did we win "Best Of" in Sonoma County, but we won in three separate readers polls! Our 2016 Reader's Choice awards are: "Best Biz" in the North Bay, The Press Democrat's "Best of Sonoma County", and Bohemian's "Best of the North Bay 2016".
All thanks to you. So, thank you! Without the support of our community, this astounding achievement would have been impossible. That's why we'd like to thank everyone who took the time to vote for us in these polls. Your support shows us that we're doing a great job, and it motivates us to get better at doing what we love to do.
John Sawyer, founder of E.R. Sawyer Jewelers, established his watch and clock shop in 1879. Today, more than 135 years later, we carry on his legacy. If he were alive today, we know he would be proud of the continued and growing success of E.R. Sawyer Jewelers. More importantly, he would have been proud of our place within the Santa Rosa community. We believe it is vital to give back to the community – after all, we are a part of it just as much as anyone else. When we invest and participate in our community, it brings us incomparable joy and satisfaction. That's why we're so thrilled about these awards. Because it shows that our community is just as involved as we are.
Thank you for investing your time and support in us! We deeply appreciate your feedback, and you have our utmost gratitude. With 2017 just around the corner, we hope to continue doing great work for our community in the upcoming year – and for many years to come.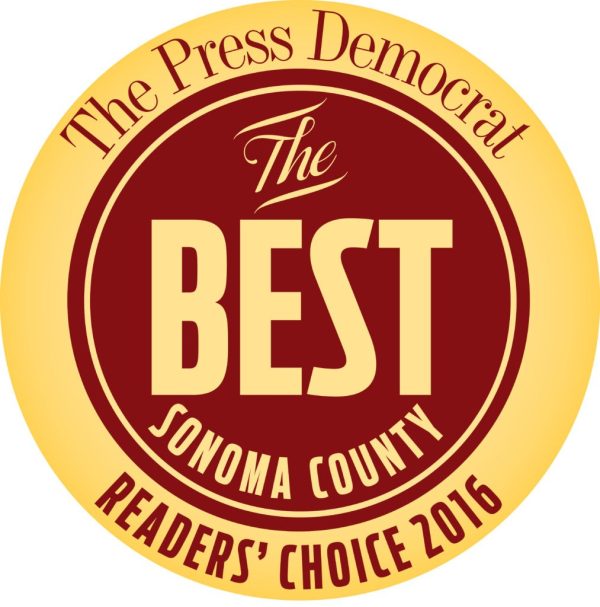 Get in Touch
For over 140 years, the Van Dyke Family has served the jewelry needs of Sonoma County. So when you need assistance selecting a one-of-a kind engagement ring, repairing a family heirloom, or choosing a new time piece, turn to the experienced E.R. Sawyer Jewelers team for help.