What to do with Inherited Jewelry That You Don't Wear
Posted: June 29, 2023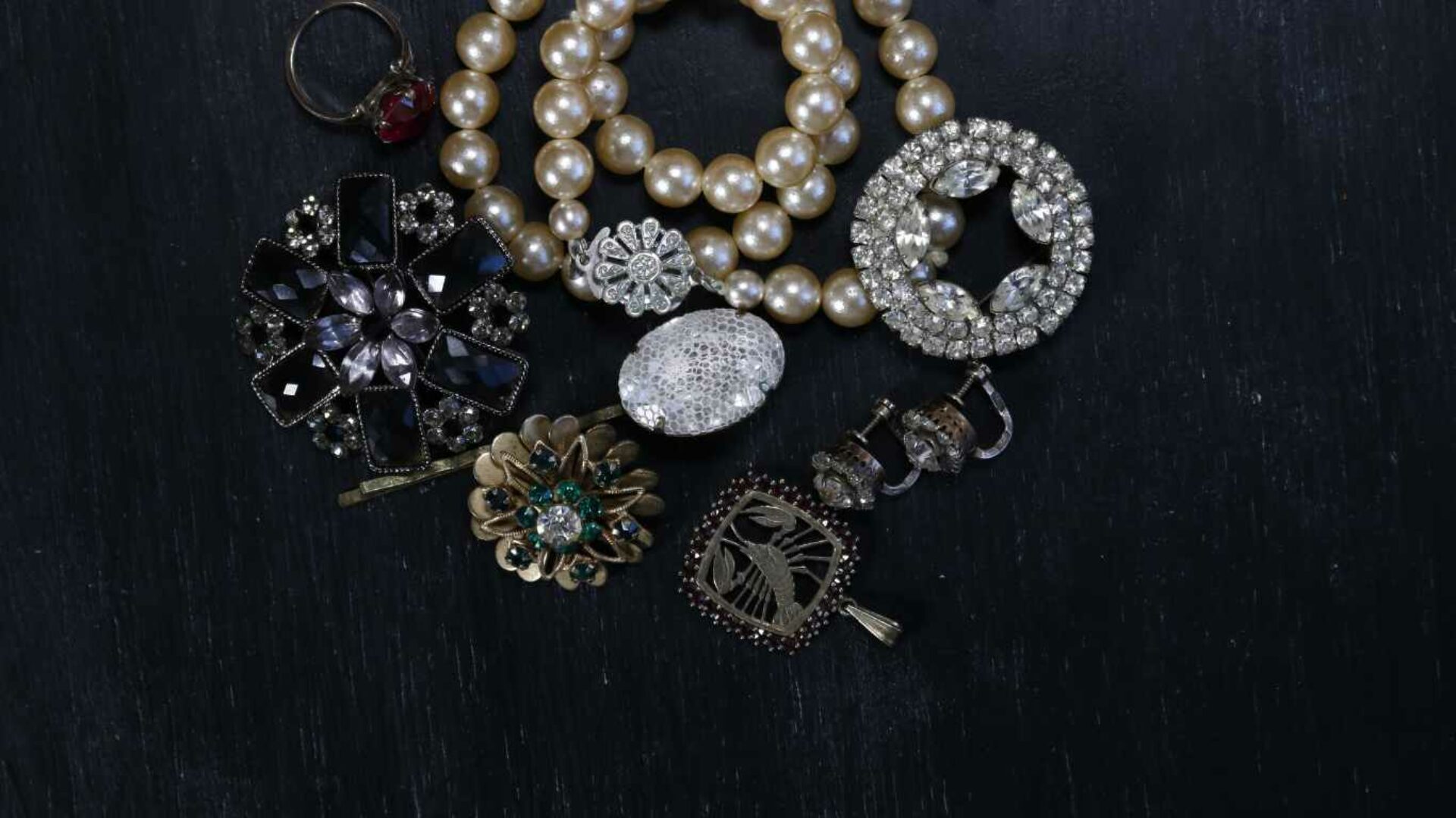 From a birthstone necklace to engagement rings to all the treasured pieces that come in a lifetime, jewelry elicits an emotional response like no other. And when it comes to heirloom jewelry, the attachment is even stronger.
The possession of a loved one's jewelry that is passed down through generations is so treasured that the responsibility to look after it and 'do the right thing' can sometimes be both overwhelming and a difficult decision to make. We often treasure these pieces, but don't wear them… whether they aren't our style, too delicate to wear, or in need of repair.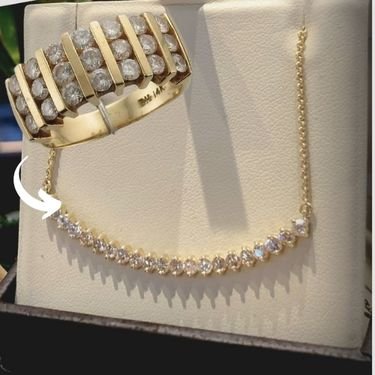 Many of us have those mementos sitting in the back of our jewelry box or in a safe, and while we don't use them, they hold far too much sentimental value to give away. These treasured pieces of jewelry are more than just an accessory; they are a symbol of love, family, and tradition.
We find that a lot of people are timid about redesigning their vintage pieces because they feel like they're parting with the history and sentimentality attached to the piece. However, there are ways to turn that special heirloom jewelry that's been gathering dust into a piece that you cherish daily, while preserving and honoring its history.
The sentimental value of the piece is not to be ignored –giving new life to something that meant a lot to you or a loved one is a significant and important part of what dictates the process of redesigning a piece of jewelry.

The Sentimentality of Inherited Jewelry
One of the most beautiful aspects of heirloom jewelry is that it can be worn and loved by multiple generations. It is a tangible link to our past and a reminder of our connection to the people and events that shaped us. Whether it's a ring passed down from a grandmother, cufflinks inherited from a father, or a pair of earrings gifted by an aunt, the legacy of that jewelry piece lives on and becomes a representation of the love and memories of a loved one. It's in the meaning bestowed upon it that the most value is held.
Additionally, heirloom jewelry can also be a way to preserve cultural and family heritage. The intricate designs and use of traditional materials in some pieces can reflect the cultural background of the previous owner. These pieces serve as a reminder of our roots and the cultural heritage that makes us unique.
But heirloom jewelry is not just about the past, it is also about the present and the future.
---
Repurposing Old Gems to Create Fresh Memories
Redesigning family heirlooms can be emotive. It's not just remaking old jewelry, but it's taking objects that are beloved and starting the next chapter. Heirloom pieces are transcendent. They can hold a specific place in time, but they can also grow, evolve, and collect stories as they pass from one generation to the next. The piece starts to mean something different to each person who wears and receives it.
Redesigning jewelry not only allows you to wear and enjoy the piece, but it also keeps the memory of the loved one who once owned it alive. When a treasured piece of jewelry is stored away it means that the current owner loses out on feeling connected with a lost loved one.
The nostalgic aspect and emotional connection of using family jewels is the driving force behind jewelry redesigns, but we find our clients end up falling in love with the piece because it is truly theirs. It becomes even more cherished as now that they use the jewelry, they feel even more bonded to it and the memories it holds.
The joy of reviving an heirloom is watching the old become new and seeing something that once lost its shine begin to twinkle again. A sentimental promise of new beginnings.
And now that the piece of jewelry is being worn, the legacy lives on as another generation creates new memories and stories.... and the cycle continues as the next generation will associate and remember you with the jewelry. As we think of the future generations, who knows what treasures like this might become next, and who they'll be loved by? It is rather magical to think about the longevity of jewelry!
---

How To Upcycle Treasured Jewelry: A Story Retained. A New One Created
There are many different options available for repurposing jewelry, you can change as much or as little as you like, holding on to certain sentimental aspects, while still making the piece more appropriate for you.
The key is to be mindful of reworking the original jewels so that they suit your lifestyle and taste.
A special aspect of redesigning jewelry is that there are also ways to add additional layers of personal significance, consider including symbolic details such as dates, inscriptions, or designs.
---
Keen to breathe new life into sentimental jewelry but not sure how? Here are some ideas:
You get to choose how extensive the redesign is. Some people opt to incorporate a portion of the original setting into the new design, others have the entire piece broken down and redesigned into something that looks completely new, others opt for a mix of old and new, while others choose to use the heirloom stones and mix them with new stones.
A frequent request is to design an engagement ring incorporating stones inherited from different generations of the family. The resulting ring is rich with meaning and symbolism of the family origins.
If you are completely reworking the piece, you can still pay tribute to the original, copying the stone settings or engravings, or even adding new elements that gently nod to its history, which is a great option if you are worried about losing that sentimental nature of the design.
When it comes to redesigning heirloom jewelry, the sky, and your imagination, are the limit.
Sometimes a person would like to wear heirloom jewelry exactly as it is, but it usually needs restoration. The process of restoring jewelry can include replacing any worn ring bands, re-polishing diamonds or stones, re-tipping claws and building up setting edges, replacing lost or damaged stones. We can make your family jewelry sparkle again and give it a new lease on life.
An heirloom item, or any jewelry, can also be replicated with entirely new materials, by making a mold of the piece and then casting it anew.
The style possibilities are endless when resetting heirloom stones. You can take a gemstone from a ring and use it to create a pendant or use diamond stud earrings to make a diamond cluster ring.
It's also important to remember that you don't have to repurpose all the stones in one go. You can pick and choose what you take out to use in a new design, sometimes it will just be one stone, and then you can keep all the others for another piece in the future.
Some of our clients choose to have the metal from their keepsakes melted down to craft a completely new design.
This is especially popular for creating wedding bands. Perhaps wedding rings from grandparents and broken pieces of special jewelry that once meant something to other relatives… melting it all together with a big flame before forging it into new bespoke wedding bands seems like an alchemical blending of a family.
Ready To Redesign Your Heirloom Jewelry?
Before you even start looking at potential stones, do your homework and find a jeweler in your area who has experience with jewelry redesigning and working with antique and heirloom stones.
At E.R. Sawyer Jewelers, we have decades of experience in redesigning just about every style of inherited jewelry. Our highly skilled team takes the time to understand your needs and the history of each piece. We specialize in creating beautiful bespoke designs sympathetic to the original item.
It is a great creative challenge to breathe a new lease on life into beloved pieces, and working with such sentimental objects is such an honor and pleasure.

To browse more of our jewelry redesigns before and after pictures or to find out more information, visit our Jewelry Redesigning Page.
Get in Touch
For over 140 years, the Van Dyke Family has served the jewelry needs of Sonoma County. So when you need assistance selecting a one-of-a kind engagement ring, repairing a family heirloom, or choosing a new time piece, turn to the experienced E.R. Sawyer Jewelers team for help.